19 October 2022
Bisol1542 is the official Prosecco of the Venice Gondoliers' Association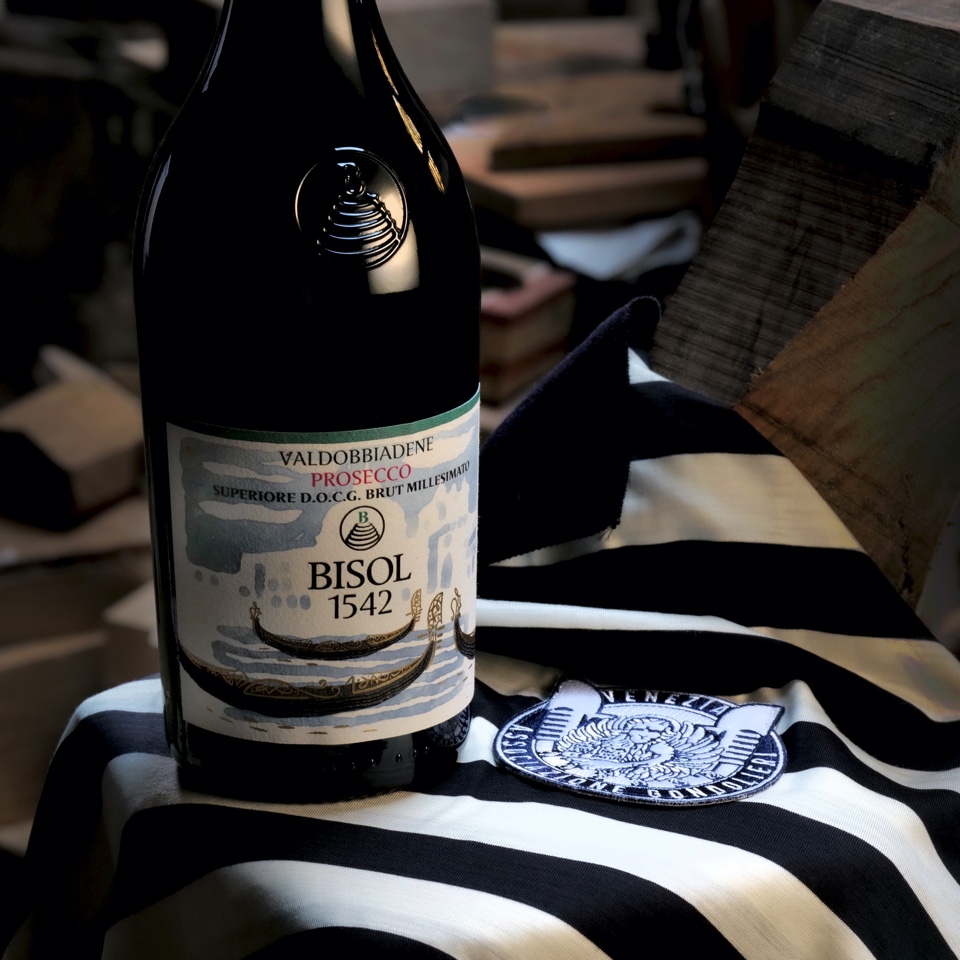 Imagine yourself wandering through the calli of Venice. A light mist. A gondola slides along the canal. The pale lagoon lies all around you. Admire the view; pause for a while and make the most of this moment. A glass in your hand: the scent of the sea as it warms up in the sunshine mingles with that of the flowers that grow wild amidst the Rive of Valdobbiadene and of the white peaches ripening in the orchards. The colour in the glass is pale, just a hint of brightness. Bring the wisteria up to your nose, breathe it in. Then the crisp fruit appears and – last of all – salt: there's Venice once again, unbridled yet ethereal.
In a bid to distinguish ourselves and to make this dream ever more contemporary, we have created this wine, the Prosecco Superiore Bisol1542 Edizione I Gondolieri, and a video to tell you about it.
Bisol1542, the purest expression of Prosecco Superiore di Valdobbiadene, comes from a unique area: a UNESCO World Heritage Site delineated by heroic hills, punctuated by wooden posts bearing vines of golden Glera grapes, painted with the delicate brushstrokes of manual viticulture and the unique landscapes of the Denomination, set like jewels between the Dolomites and Venice.
The new sparkling wine from Bisol1542 combines these two fragile and poetic, iconically Italian locations, represented by two key figures who share the same strength: both the vine-grower and the gondolier, in fact, reveal the hidden beauty of the places of which they are protagonists, in a continuous, passionate dialogue, in a sensory and atmospheric interplay to be enjoyed in every pull of the oar and in every sip.
It is, therefore, our pleasure to share with you this new wine and the short film that offers a sketch of its soul!
We hope you enjoy the wine, and the video!
The Bisol1542 Team